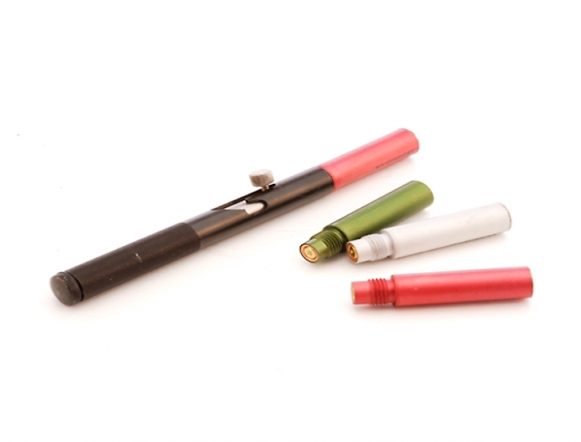 White Star, KM188 For Signal Kit, Personnel Distress
제품제원
NSN : 1370-37-295-7013
Model : KM186A/KL117
Diameter : Ø 14.7 × 60.5mm
Weight : 0.304 Kg
Cartridge for use : RED GROUND ILLUMINATION
SIGNALS KM187
WHITE GROUND ILLUMINATION
SIGNALS KM188
GREEN GROUND ILLUMINATION
SIGNALS KM189
Method of actuation : From projector
Primer : Percussion KM209
Filler charge : Illuminant compositions
Performance : Burning time - 4~12 sec
Candle power - Red 26,000
Green 20,000 White 16,000
Packing : 3 (Red, White, Green) Signals per each kit 1 Projector , 1 Carrying bag per each kit
100 Kits per Wooden box
Weight : 41.5 Kg
Cube : 0.069㎥
Dimensions : 780.0×380.0×300.0mm
기능
After the illumination signals is connected to the hand-held projector and firing is accomplished by raising the projector overhead.
The firing pin strikes a primer in the signal. The primer ignites the first fire charge and ejects the burning flare at a height of approximately 300ft.
용도

The signal kits KM188 is used for a fight signalling or a distress signalling and gived afford facility for the carrying and use.